5 NON-COMBUSTIBLE ALTERNATIVES TO ALUMINIUM COMPOSITE PANEL CLADDING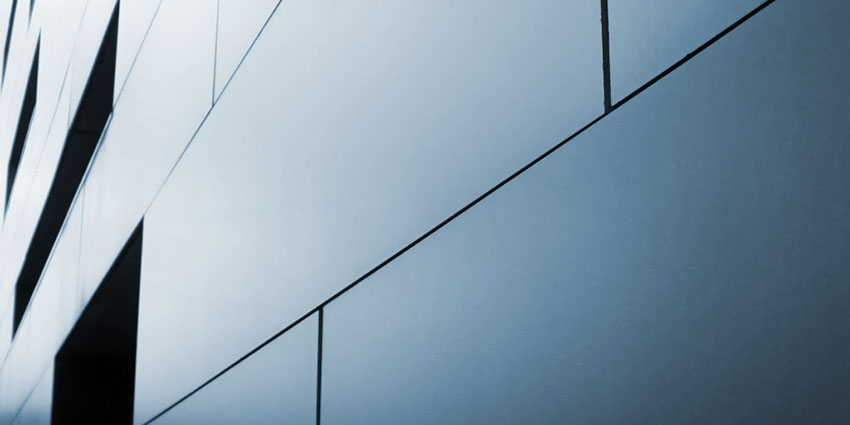 With vast overhauls in cladding combustibility regulation, the cladding market now holds a range of non-combustible alternatives to the ubiquitous Aluminium Composite Panel. With years of experience in cladding installation Australia-wide, ABS façade has an intricate understanding of what makes good cladding for both the installer and the consumer. We've put together a list of five products which provide a quality finish paired with efficiency of installation and non-combustibility.
Solid aluminium panel
Impact resistant, non-combustible & highly durable – solid aluminium panel products such as Fairview architectural's Vitradual are pervading the market as the ideal replacement for aluminium composite panel. With all the same finish options as their composite counterparts – the 3mm flat panel can be curved, rolled and perforated in much the same way as a composite – without the risk of combustion. Solid aluminium panel can also be prefabricated using our innovative cassette system in much the same way as composites, making it a strong replacement product, used by ABS Façade on much of our recent work portfolio.
For a working example of an ABS application of Vitradual click here.
Fibre cement
Fiber cement is a class of product which has always been commonly used throughout the ABS facade cladding portfolio. With the increasing demand for aluminium composite cladding alternatives, leading Fiber Cement manufacturers such are now developing products which incorporate some of the positive aspects of composites. We are now seeing a proliferation of lightweight fiber cement cladding options with different profile alternatives and finish options which provide new possibilities for cladding in fiber cement. Examples include James Hardie Sycon and CSR Cemintel fiber cement ranges.
For a working example of an ABS application of Cemintel Barestone Cladding click here.
Aluminium Extrusion Panels
One of the only products of its kind, Stryum's solid aluminium panels hold a special place in the heart of the ABS façade organisation. Through the process of extrusion, these non-combustible aluminium panels are made to a specific interlocking design which make for an easy installation while providing a range of three different profile options ranging from standing seams to shadow lines and step panel. Stryum panels are also provided with anodised, powder-coated and wood grain finish options giving an endless range of aesthetic alternatives to any new building or façade rectification project.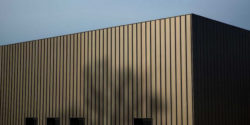 For a working example of an ABS application of Stryum Step Cladding click here.
Ceramic panel
Ceramic and terracotta panel are another important alternative to aluminium composite cladding. Known for their durability, weather and heat resistance and their unique aesthetic – ceramic products provide a captivating design alternative with numerous finish options and a host of features. Products such as Terracade and Argeton are market leaders in ceramic cladding – holding a range of products including panel, louvers, seams, curves and baguettes in numerous color a texture options providing broad appeal to architects, facade specialists and consumers.
For a working example of an ABS application of Terracade Cladding click here.
Steel Cladding Profiles
Lightweight steel panels have a long history of use through many commercial construction applications. Nowadays, the possibilities provided by steel profiles is ever increasing due to their familiarity, malleability and non-combustible properties.  Companies such as Lysaght are pushing the envelope with a range of innovative steel cladding profiles which elevate what were originally roofing or shed products to useable, contemporary effective cladding solutions.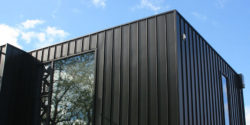 For a working example of an ABS application of Lysaght Cladding click here.