PROJECT UNDERWAY – AUSTRALIAN TECHNOLOGY PARK, SYDNEY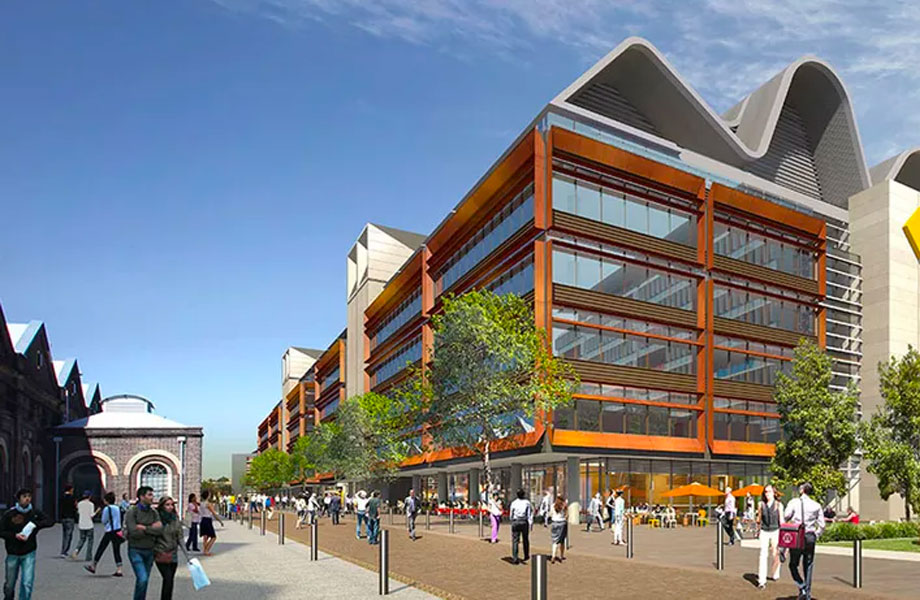 Construction is underway on Sydney's new $1 billion inner-city business precinct – Australian Technology Park. The precinct will hold a combined commercial space of 93,000 square meters, as well as retail outlets, a supermarket, gym, hospitality venues and a variety of public spaces. Australian Technology Park will also preserve the 130-year-old Eveleigh Works – which is home to the largest collection of Victorian blacksmithing machinery in the world, with potential for this to be converted into a public museum.
Nominated as a principal contractor by project coordinators Mirvac, ABS Façade will provide a full cladding portfolio to all three of the development's major building assets, with building 1 already completed, well ahead of schedule. Building heights range from 9 stories to 4 stories and will use incorporate high performance cladding replacement materials, designed to optimise thermal comfort, energy and visual light transmission performance. Technologies include ribbed metal spandrel panels, aluminium battens and louvres for sun shading, expressed bronzed aluminium window frames and solid aluminium cladding.
With the unprecedented scale and speed of schedule for this inner city development – ABS Façade have created a dynamic strategy for project delivery, maximizing the use of our prefabrication facility – allowing for maximum off-site work, before materials are taken onsite and installed. Both building 2 and building 3 are also on target to be delivered ahead of schedule.